Shari Brunson, CPA, Senior Paralegal
Experience has taught us that a team approach is the most effective method to handle each case.  We utilize an efficient and cost-effective system to assign responsibilities to the team member best equipped to perform a task at the least expense to each client. All work is supervised by Ronne G. Kaplan.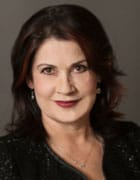 Shari Brunson, CPA, Senior Paralegal
Shari is a Certified Public Accountant and our senior paralegal. Working for a small firm, Shari wears many hats. Just to name a few, she serves as client coordinator, senior paralegal and office manager. Shari is the client's "go-to" person, and has the ability to earn the trust of clients, especially when they are experiencing the challenges of a family law matter. She is genuinely interested in our clients and it shows!
Shari previously worked as a controller for residential management companies. Family law has become very "numbers" driven and Shari's background in forensic accounting is a big asset to our firm.
Shari has a son and a daughter, which she considers to be her biggest and most fulfilling accomplishment. In her spare time, Shari enjoys being with her family, entertaining, reading, gardening and traveling.
Education:
California State University at Northridge, Bachelor of Science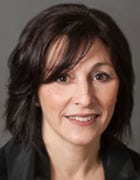 Jill Kalin, CPA, Bookkeeper
Jill is a Certified Public Accountant and our Bookkeeper. Jill handles all client billing, and manages the firm's accounting. Jill has four children and four dogs. They keep her extremely busy. It is a vacation for Jill to come to work! Jill has an Accounting degree from Washington University in St. Louis, and previously worked for the accounting firm of Arthur Andersen.